For every full coach of 48 passengers booked to travel on one of ITO Tours' weekends away in Sheffield at a later date, the company
will donate £480 to a hospital ward as chosen by the organizer.
When the price of the trip has been paid in full, the £480 will be sent back to the group organizer. The money can then be sent
to the hospital of the organizer's choice, with a letter from the organizer and ITO tours.
The idea came about after Dan Wilson, regional general manager of the Mercure Kenwood Hall Hotel & Spa and the
Mercure Southampton Dolphin Hotel donated 6,000 face masks to Sheffield Teaching Hospitals.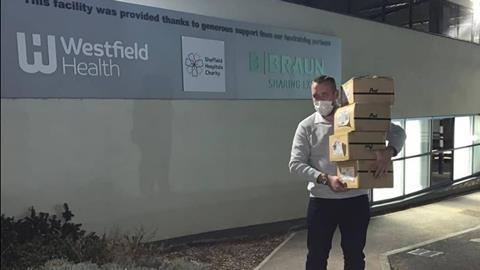 What's included in the trip?
Staying at the Mercure Kenwood Hall Hotel & Spa in Sheffield, groups will benefit from the following:
Executive coach return.
One night's accommodation at the hotel.
Full English buffet breakfast.
Evening meal.
Five free drink vouchers.
Afternoon tea.
Evening entertainment from Alfie Ryan, a singer offering a range of traditional and modern genres, from the likes of the
Sinatra years to more recent Van Morrison and Michael Bublé style arrangements, with a mix of pop and soul.
The use of the hotel's leisure facilities.
About the hotel
The hotel is well placed in a countryside setting with 12 acres of parkland to be seen on a visit.
The Peak District and Sheffield city centre are both easily accessible, and the hotel has a well-equipped leisure club, including
an indoor pool, sauna, steam room, spa bath, and gym.
You can find more information about the trip and future short breaks with ITO Tours by visiting www.itotours.com.